The Chilly is fast approaching DB Maxers and so we're very excited to share our latest news regarding our sponsors and partners below:
Up and Running
Our running event retail partner Up & Running will be hosting their on-site shop and will have a selection of quality products for runners. They specialise in running shoes, running clothes and running accessories, with products from today's key running brands such as Garmin, Brooks, Asics, Mizuno, Saucony, Inov-8, Sub 4 and Ronhill.
With more than 21 years of running retail experience, they never stop thinking about you the runner and your running needs. They will be happy to offer DB Maxers expert advice and to help you choose the gear that's right for you. They are very generously giving all our 10k winners prizes and there will be lots of offers and promotions on the day.
Helix Sport
Helix Sport believe in awesome first class customer service to the community. Their team have years of experience in all areas of Swim, Bike, Run and Adventure. So, whether you're just starting out needing some advice on new equipment, or you're a seasoned athlete looking to find that edge with a new technical piece, they have the team that can help you. Please pop along and say "Hi" to them at their race day pop-up shop. The team wish all the  competitors good luck with their final race preparations and look forward to seeing you on race day.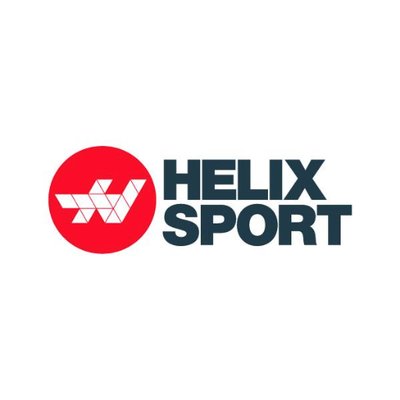 TRIBE Energy Bars
TRIBE use the Force of Nature to fuel us with their top quality 100% Natural Performance Nutrition. As well as being title sponsors of the TRIBE Chilly 10k all
competitors at this year's Chilly,receive an exclusive offer to trial a TRIBE pack for just £1 (includes P&P), containing 6 of our most popular products!
● Delivered to your door.
● Vegan*, Dairy Free, Gluten Free
● Fully customisable to your needs.
Use code " DBMAX18 " at checkout to receive this offer. Must be redeemed by November 30th.
Big Bobble Hats
Having spent many years trying to find the perfect bobble hat both on the ski slopes and the great outdoors, the first set of hats were worn on a trip to Les Arc and this was when Big Bobble Hats was born. All the beanie bobble style hats are designed in Scotland. Big Bobble Hats have very generously offered our prize winners one of their awesome hats or funky socks. Also you may be one of the lucky ones to be picked out for a spot prize at the finish.
They will have many styles and colours available to choose from on the day. So if you need to get your head in the game, these hats are perfect at keeping your ears and head warm from the 'chilly' weather. All the hats are one size and can be purchased for £20 or two for £35. They will also have some funky socks which retail at £5 each or 4 for £10 so a great ideal for stocking fillers .
They will have a card reader for those that do not have cash on them.
They want all their customers to stand out, be bold, be bright and be seen. So why not show off your 'Mojo' with a big bobble hat.
Aerocoach
AeroCoach are there to help you ride faster, for longer, with less effort. Based in the UK they help all kinds of athletes, from local riders to Tour de France champions, first time triathletes to Ironman winners! They offer aerodynamic test sessions for riders, and their own in house innovative products, such as the AEOX wheel range and our suite of ergonomic bike accessories. They are providing a prize for the first male and female at the Chilly Duathlon.
Bike Fit Yeovil
That feeling when you realize you've bought something that doesn't quite fit properly? It really can be frustrating if it's something simple like a new pair of jeans, but if it's an expensive bike or accessories it can be both depressing as well as wasteful. Shoes are a great example. As a cyclist, do you ever get numb feet? We can probably guess why – your shoes will be slightly the wrong size with the cleats positioned in slightly the wrong place. Millimeters do matter and at BikeAid, you will find that they take fitting very seriously indeed.
Their flagship service is Bike Fit. It is the ultimate fit for you and your bike. The theory is simple – they make sure your bike is fitted to you and not the other way round, because the other way round doesn't work! We are all different, so adapting the bike to fit you results in a more comfortable, enjoyable and efficient ride.
Nick from Bike Fit will be on site to assist with any bike related issues at the duathlon.
The Physio Clinic, Bristol
2018 is rapidly coming to a close, but it's all systems go at The Physio Clinic Bristol. This is their 6th year supporting DB Max's events, providing sports massage at several of our events and we are delighted that they are working with us again in 2019 on even more events. Next year's schedule looks bigger and better than ever and its's great that they will be part of the support team.
For those who don't know, the Physio Clinic, Bristol are a private physiotherapy practice in North Bristol. Established in 2007 they are a multi room, multi practitioner clinic with a special interest in sports injuries, movement analysis and exercise rehabilitation. Their services range from assessment and diagnosis of injury, sports massage, strength and conditioning programming, to running analysis and rehabilitation.

Bosom Buddies
Bosom Buddies sports bras, tops and bottoms are already worn by some pretty amazing women, including world-class equestrian riders, marathon runners, tri-athletes, running clubs, women's football teams, fitness instructors, gym bunnies and determined Mum's getting back into shape.
When Bosom Buddies first store opened in June 2017 – in the Cotswold town of Nailsworth – all of Sam's hard work and commitment to bring ethically made sportswear to a wider audience finally paid off. The entire shop is kitted out in upcycled materials. Sam has kindly offered prizes for our top 3 ladies.
Wiltshire Air Ambulance
Wiltshire Air Ambulance provides an essential Helicopter Emergency Medical Service (HEMS) for anyone who lives, works or travels in Wiltshire and surrounding counties. Wiltshire Air Ambulance is available up to 19 hours a day, 365 days a year. It is a charity and relies almost entirely on public donations to raise the £3.25 million a year to keep the air ambulance operational.
In 2017 one in five incidents were road traffic collisions and one in ten incidents involved children. A total of 65 incidents – more than one a week – were sporting related. More than one in three missions was in the hours of darkness.
This year marked a major milestone in their history with the move to a new airbase at Semington, near Melksham, bringing together their operational, fundraising and administrative teams.
The central location of their new airbase at Semington means the helicopter can reach all parts of Wiltshire within 11 minutes.
With your support we can continue saving lives.
For more information go to www.wiltshireairambulance.co.uk  or call them on 01225 300536 or email hello@wiltshireairambulance.co.uk
Brigstowe
Brigstowe have been delivering HIV specialist services in Bristol and surrounding areas for over 23 years. As the landscape of HIV has changed, so has their services but still retaining a core aim: to improve the lives of people living with HIV.
They now deliver support and advice services, including Peer Support and a specialist service for migrants and asylum seekers who are living with HIV. They educate community groups and organisations by delivering HIV awareness training. They campaign on key HIV issues, challenging stigma and raising awareness where can.
In the past few years, they have looked to diversify funding to ensure the ongoing sustainability of the organisation. Partnering with DBMax on the Castle Combe 10k is a great opportunity to raise funds to support their work.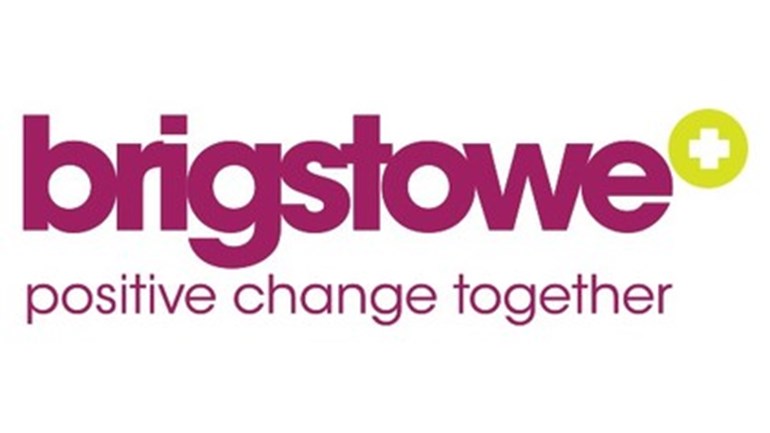 Don't forget that Max the Monkey will be at the start and finish line to motivate you all. Plus all our finishers will receive a chilly soup.